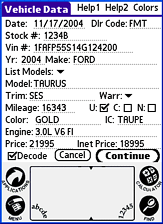 Primary data entry screen.
Enter dealer code, stock #, and Vin #.
Software will decode Yr, Make, Model, Trim, Engine.
You may also enter Mileage, Warranty, Color, Price, Internet Price.
Then click Continue.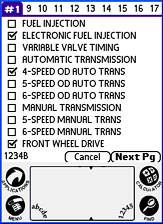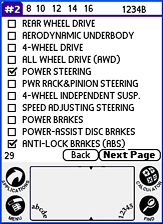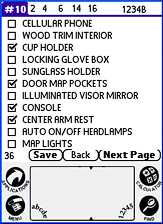 These are option screens. Our VIN Decoding will pre-check equipment from the internal database. You may un-check
or check additional items.*
At the top of the screen are the jump buttons (8, 10, 12, 14, 16) that link directly to additional data screens, and the Stock No.(1234B) Bottom left are the total number of items selected (36).
When your are finished, click "Save". All of the option screens and equipment items may be customized by the user.