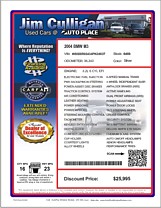 See all of the
standard Peel-Off label
styles below

Peel-Off Stickers: Our Peel-off labels are made just for AutoPlus. They are heavy-weight, bright-white, laminated forms with a 3/8 inch peel-off border just like the best new car labels. They are installed on the inside of the vehicle window. Our labels lay flat and can be printed by most any windows printer (laser, ink jet, dot-matrix, etc.).
Please tell us if you will be using a laser printer and we will produce your labels using our special
laser-ready inks.
Window Sticker Labels:
$0.74 each in quantities of 5000 labels
$0.89 each in quantities of 2000 labels
$0.99 each in quantities of 1000 labels
$0.99 each in quantities of 500 labels
$1.29 each in quantities of 250 labels
FTC Buyers Guide Labels:
$.45 each for Peel-off Buyers Guides, in quantities of 2000 labels
$.50 each for Peel-off Buyers Guides, in quantities of 500 labels
Note: AutoPlus does not charge any usage fee, VIN decoding fee, or monthly printing fee. You simply purchase AutoPlus forms and you get the best unlimited tech support and the best system available.
Totally blank label stock is also available:
$0.39 each in quantities of 1000 labels
$0.49 each in quantities of 500 labels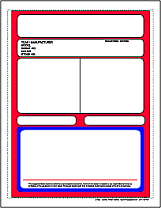 Peel-off #1
In Stock for immediate shipment.
You can customize these forms for any dealership using your AutoPlus software
Peel away the 3/8" border to expose the adhesive.
The standard disclaimer is pre-printed at bottom of this form.
Click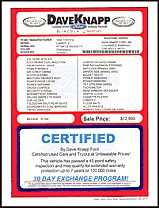 to see an example of this sticker with vehicle data.
Send us your print-ready
Photoshop or *.jpg file and we will produce your custom
window sticker.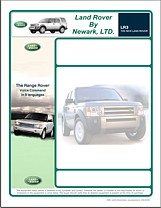 Custom graphics and special colors:
There is no extra charge for a custom color substitution on an existing standart label style.

If you choose, you can order a new custom designed form with custom colors, your graphics and text for a typical one-time $99 design fee. We take care of everything including artwork, separations, camera work, setup and shipping on custom orders. You provide the graphics, text and placement. AutoPlus software products are designed to print only AutoPlus forms. (If you wish to print window stickers using non-AutoPlus forms, please contact us for a usage charge quotation.)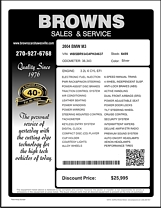 All Peel-off forms are constructed as a substantial 8.5"x11" laminated form with a 3/8" peel-away border which exposes the pressure sensitive adhesive for installation on the inside of vehicle windows. Standard Labels are offset printed.
Electronically Imaged Forms in both Peel-off and Outside styles: We produce these new full-color forms using a commercial electronic imager (similar to a color laser printer). This new printer uses resin-based inks. These new forms are great for use with ink jet printers (like the excellent Epson Inkjet printers), solid ink color printers (Xerox), dot-matrix printers and other low temperature printers. Conventional laser printers can potentially produce problems since their high-temperature fusers may partially melt the resin-based inks. While some customers have used laser printers with these forms, it is NOT recommended. You should determine the suitability of your laser printer before using these new resin-ink forms.
You might find a cheaper price but when you add up the total costs, you will agree that there is no better value than the
AutoPlus Window Sticker System.
Other Costs
The Enterprise version has an annual license fee of $299. This annual fee is first due on January 1, 2018 and applies to the year 2018. Dealership in-house versions have no annual fees.
AutoPlus Software and forms are designed to work as a system. Our software is designed to print AutoPlus forms; you may use your own Buyers Guides forms if you choose. If you desire to print window stickers using your own or third-party forms, a small usage fee applies. Contact AutoPlus Tech Support for assistance with third-party forms.
Sales tax applies for Florida residents without a current sales tax exemption form.